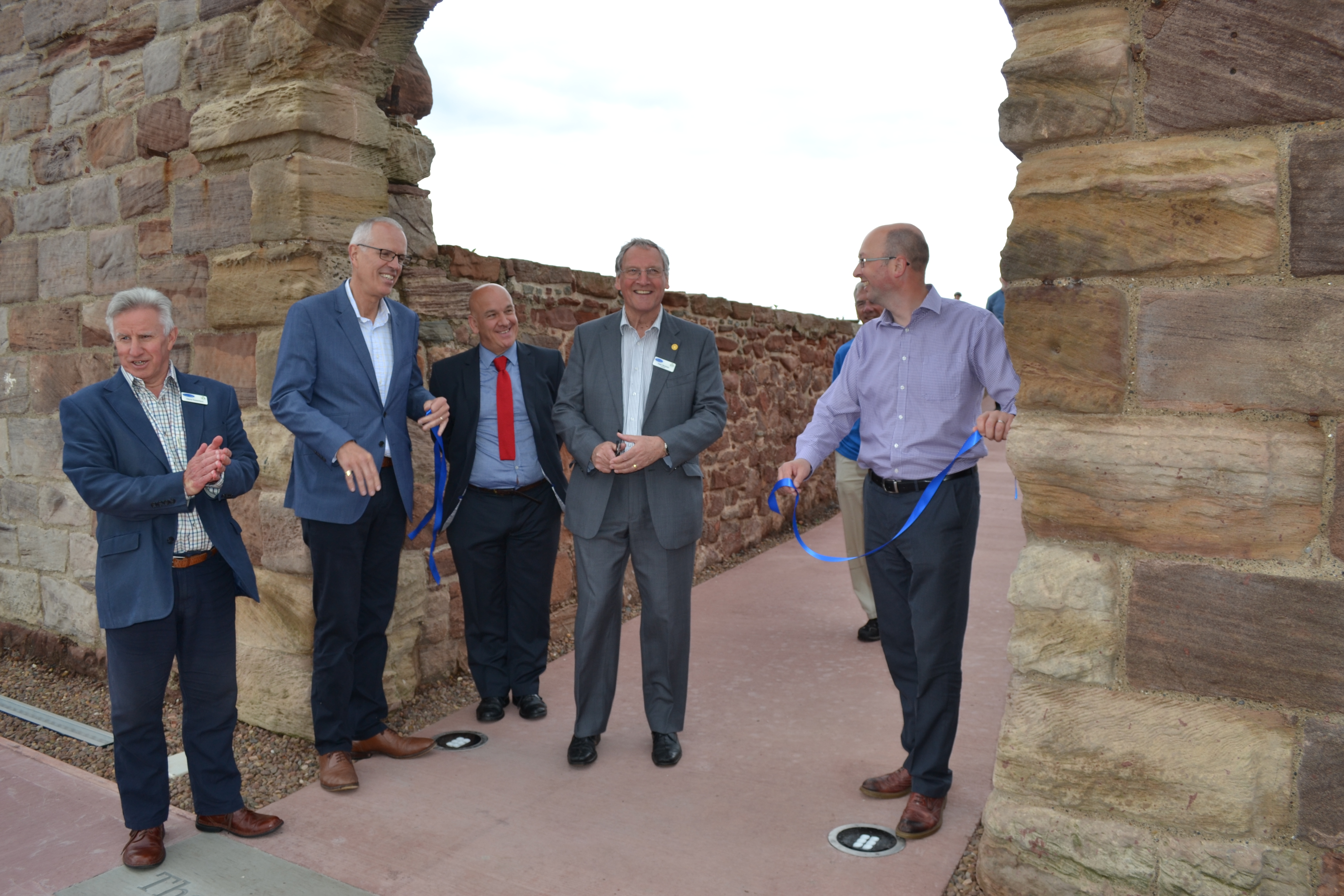 Dunbar Harbour Trust were delighted to welcome the Viridor Board and local representatives to the Dunbar Battery on 14 June 2017.
Viridor Credits in Scotland awarded the Battery project over £705k to rejuvenate the historic structure in the harbour as one of three successful Legacy;Scotland projects.
We were pleased that Tom Shearer of ELC and Norman Hampshire could also attend. The Council and Norman have been very supportive of the Trust and integral to assisting the project become a reality.
The Trust was joined by the consultants and artists who worked on the project to witness the official ribbon cutting by Peter Renshaw of Viridor Credits.
On behalf of Dunbar Harbour Trust, we thank all funders and contributors to the success of the project.
A final vote of thanks to Michael Cunningham of Viridor Credits, whose patience and trust throughout the 18 months between the award and starting on site with the build was greatly appreciated and rewarded the end with the fantastic end result delivered 3 years after the initial application process. It was never in doubt, Michael!