To enhance the development of the Dunbar Battery, the project included some public works of art.
Firstly is 'SEA CUBES' by Donald Urquhart
Donald Urquhart was commissioned to create a major, new site-specific artwork as part of the Battery improvements project. Urquhart has an internationally recognized practice, which includes several major public artworks across Scotland. Included in these, is the award winning SEA BEAMS at Dysart and AN TURAS on the Isle of Tiree. Notable too is his Sanctuary, which was Scotland's first specifically designed inter-denominational space, at Edinburgh Royal Infirmary, which won the Best Building for Public Use Award at the Scottish Design Awards.
Urquhart developed a work, which is both visually dynamic and sensitive to its location. The form of the cube echoes that of the embrasures in the Battery walls and is derived from the cubic form of sea salt crystal (which alludes to salt panning, a historic industry of East Lothian).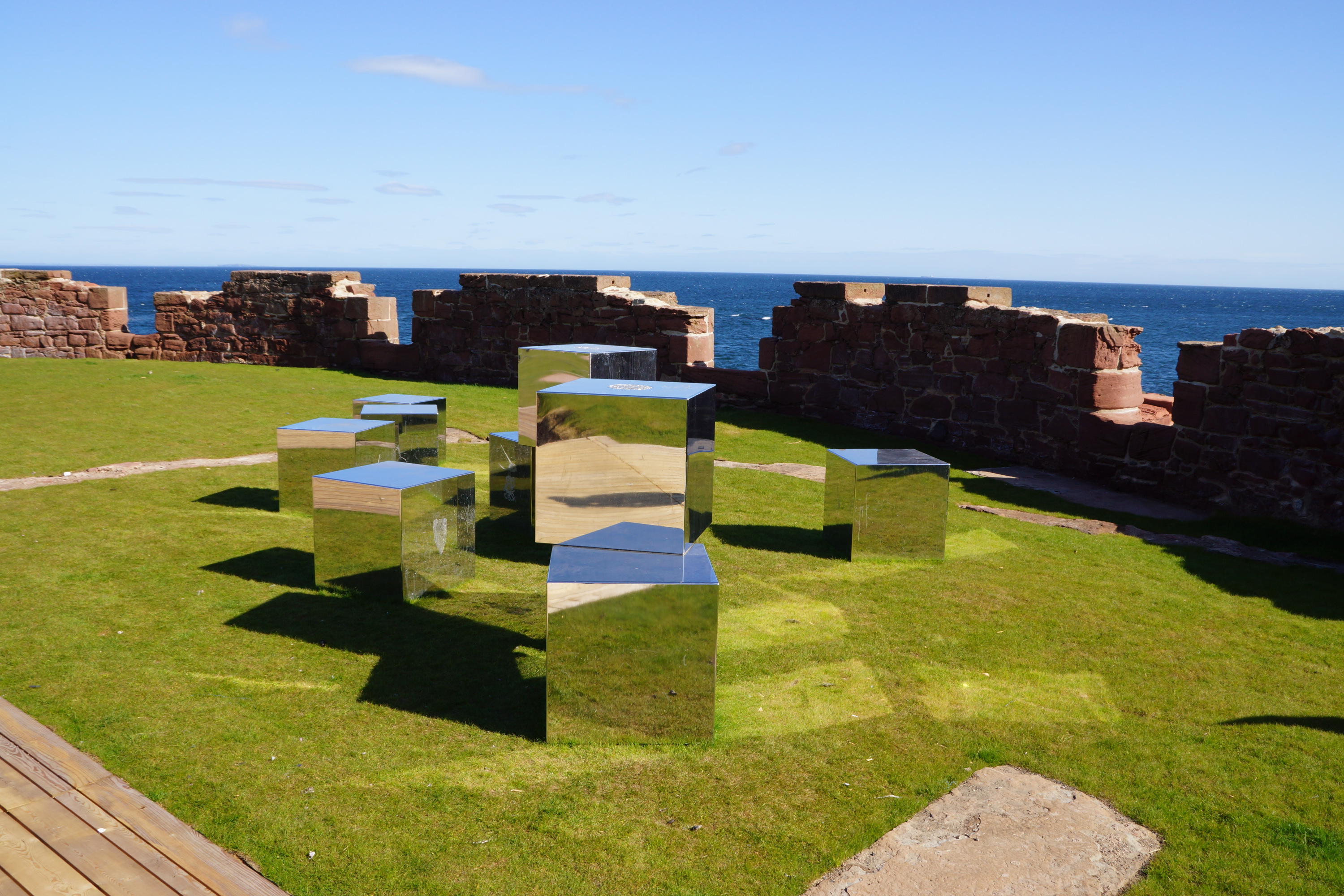 The reflective surface of the cubes, allows a principal component of the work to be sunlight. The orientation of the Battery will allow sunlight to be reflected towards the entrance of the structure. The upper surfaces will reflect the sky, creating eleven planes of light. The use of mirrored stainless steel creates a work that brings the surrounding environment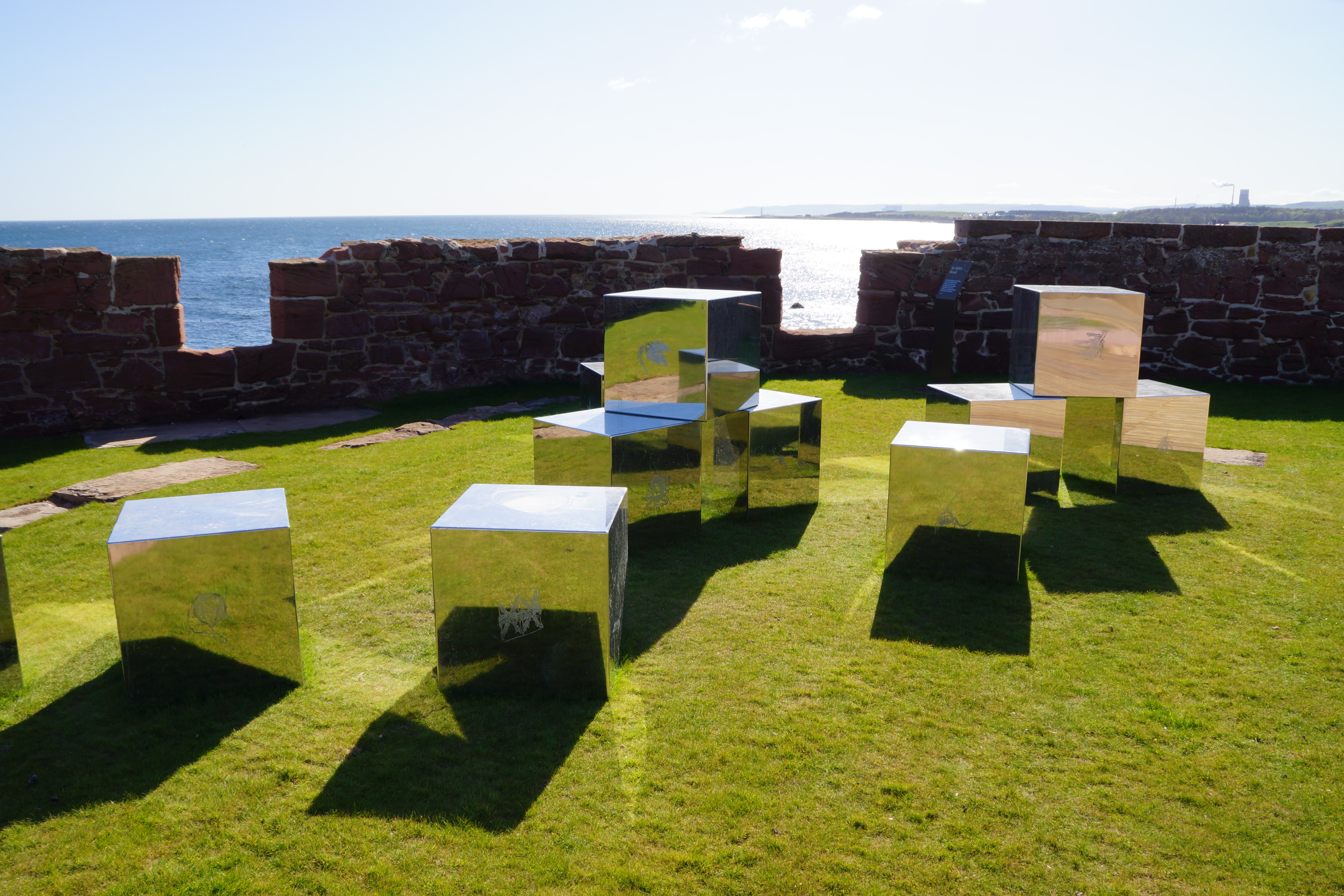 into the work, producing a complex and shifting interactions between the environment and spectator.
As well as echoing the Battery, the work is intended to contrast the expanse of the sea, seen from the Battery, with a microscopic view of seawater and the hidden life it contains. The forms of twenty-two species of plankton have been machine engraved on the cubes' surfaces, including the principal catch species of the Dunbar fishing boats – crab, lobster and prawn. These engraved images were drawn by Urquhart from photographs supplied by the Scottish Environmental Protection Agency.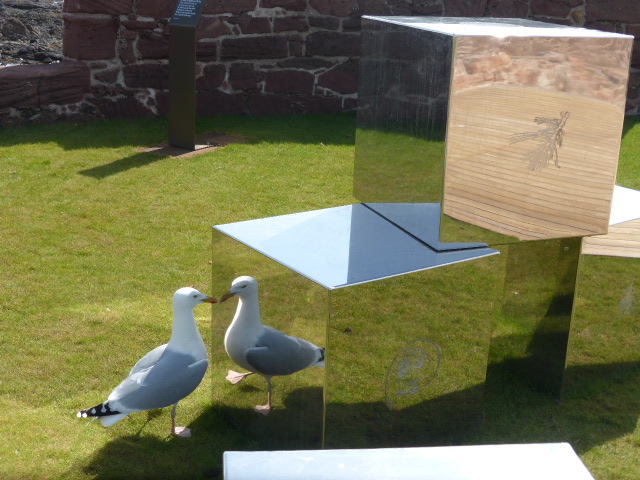 As well as its visual dynamism, the work is designed to be used as informal seating, which is why the cubes are 600mm. The location with the Battery allows the cubes to be used for elevated views out to sea or towards events in the amphitheatre.
As well as this major installation by Donald Urquhart there is a collection of carvings in the stone of the paved areas in the Battery, reflecting its connection with the sea and those who live and work beside and on it,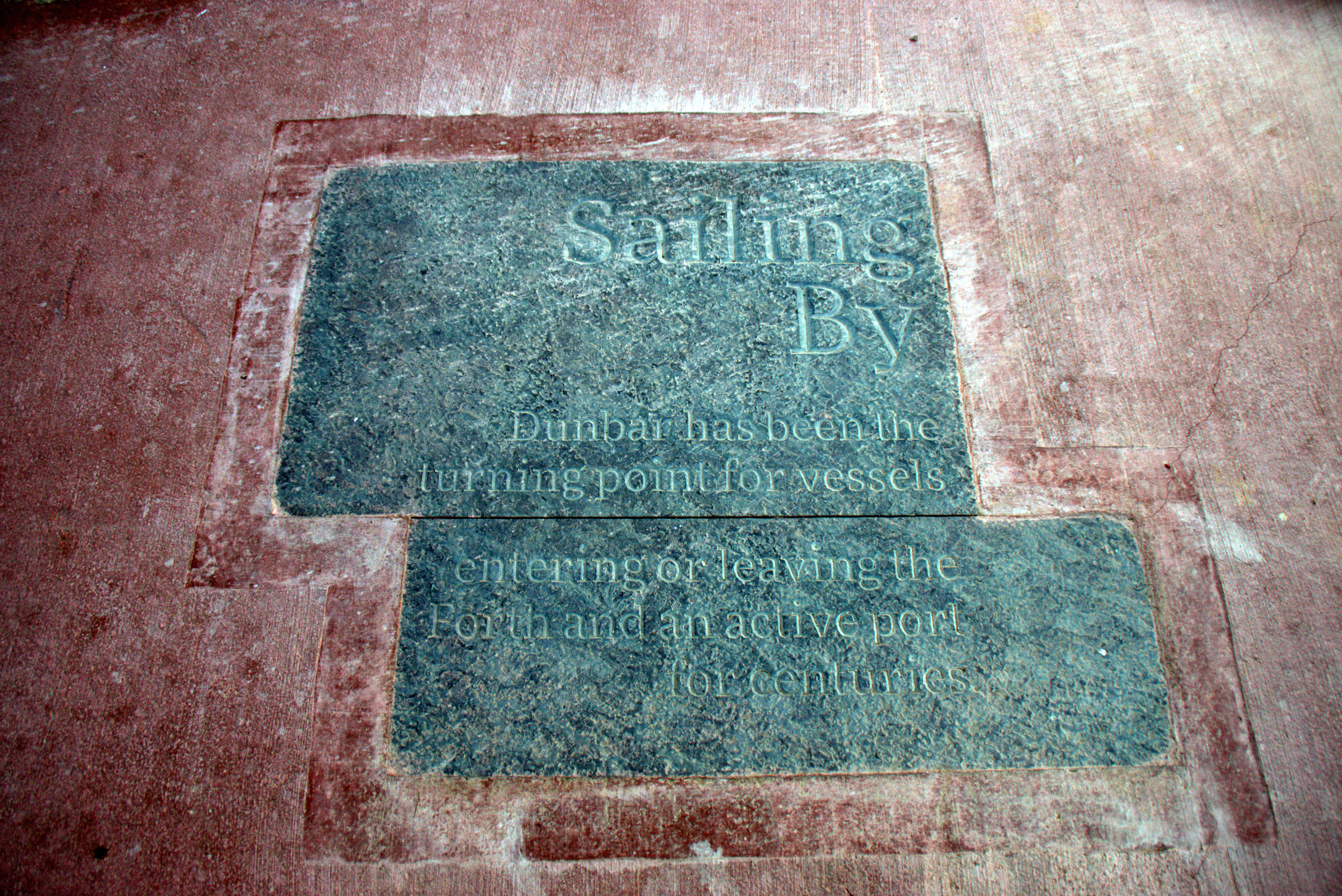 and this nautical theme is further extended to the amphitheatre, into which are carved the names of the shipping forecast sea areas.